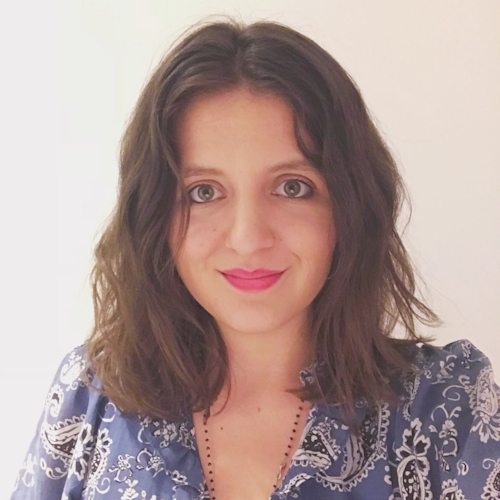 Caroline Barrientos
Licensed R.E. Salesperson
Caroline Barrientos is a licensed real estate salesperson who deals extensively with uptown rental and sales properties. A New York native, Caroline grew up in the Riverdale neighborhood of The Bronx, then later spent many years working on the Upper West Side.

She brings extensive market knowledge to help people find homes that are just right for them, whether in Riverdale, uptown east or west, or anywhere in NYC. Her insightful guidance and feedback help facilitate success and create extraordinary outcomes for her clients. As a lifelong resident, Caroline has experienced almost every corner of NYC. This affords her a wealth of knowledge of the city's neighborhoods and individual buildings.

She finds that every neighborhood has its own unique charm. "You appreciate the one-of-a-kind experience each area brings to the table," says Caroline. "The difference of just a few blocks can mean a completely different vibe, and I keep that in mind when consulting with clients on the kind of plac e they'd like to call home." Before becoming a real estate agent, Caroline worked in the divergent worlds of education and customer relations at a fast-paced startup. From her time as an educator, she honed her attention to detail and management skills. She then transferred these skills to her client services practice, specializing in negotiation and mediating solutions. This was a rich training ground for her present role in real estate, where she effectively negotiates on behalf of her clients and problem-solves to deliver win-win solutions.

Caroline is thorough, passionate, and puts integrity above all else. She creates personal connections with her clients in order to better facilitate communication. This enables clients to provide honest feedback about the listings they view, and lets Caroline offer more thorough insights. Because she is straightforward and direct, clients are better prepared for the process. Her work ethic and ability to multitask allow her to serve the needs of a large client base, while still giving the personalized, focused attention each individual deserves.

A proud puppy parent to her golden retriever Marshall, Caroline loves long hikes, the outdoors, and travel in her free time. Her hobbies include yoga, spinning, and reading.